Ontdek de Aquatower // Discover the Aquatower (NL/ENG) - 2023-08-09
Aquatower
09 Aug 2023
Ontdek de Aquatower // Discover the Aquatower (NL/ENG)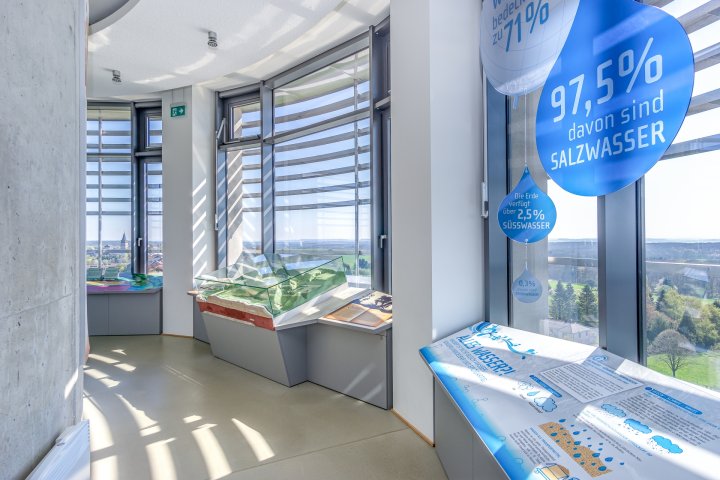 ---
Program
Heb jij altijd al willen weten welke weg water aflegt eer het bij jouw uit de kraan komt? Dan ben je bij ons aan het juiste adres! Kom je ook naar een van onze rondleidingen en geniet na afloop van een fantastisch uitzicht op 50 m hoogte.
Vanaf: 14:00 uur | Duur: 60 minuten
Prijs per persoon:
Volwassenen: 8,00€ | Kinderen van 7-18 jaar: 5,00€
Vooraf aanmelden verplicht:
/ 26 78 4005
------
Dive into the fascinating world of water during our guided tour and followed by the ascent to the 50 meters high observation platform
Starting: 2 pm | Duration: 60 min.
Price per person:
Adults: 8,00€ | Children 7-18 years: 5,00€
Registration mandatory:
/ 26 78 40 05
---